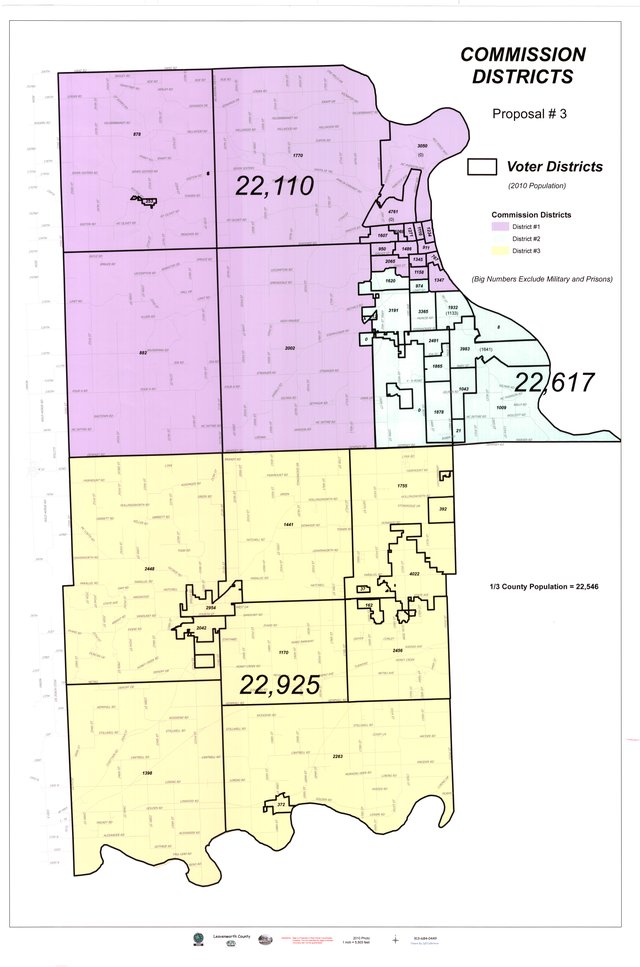 Leavenworth County's new commissioner districts will split most of the county's unincorporated areas between districts 1 and 3, leaving Lansing, Delaware Township and much of Leavenworth in District 2. Population figures are based on the 2010 Census.
Stories this photo appears in:

Leavenworth County Commissioners last week approved, 3-0, new commission districts based on 2010 Census figures, setting the southernmost 3rd District as all territory south of Dempsey Road.