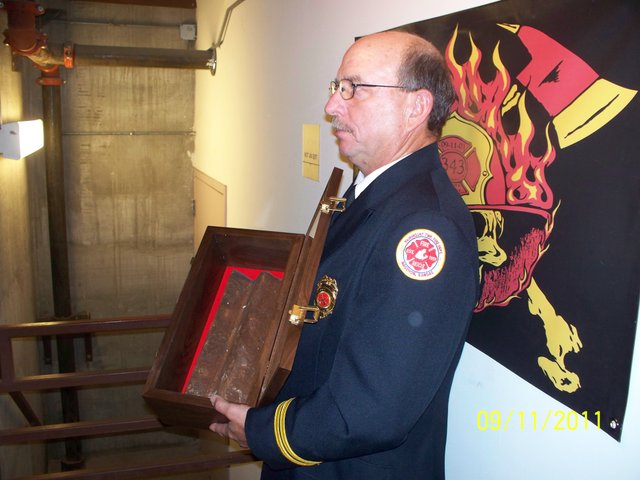 Tony Turner of Basehor, assistant chief and chaplain for the Fairmount Township Fire Department, holds a piece of steel from the World Trade Center towers that collapsed on Sept. 11, 2001, on Sunday in the first-floor stairwell of Town Pavilion in Kansas City, Mo. On Sunday, the 10th anniversary of the 9/11 attacks, 343 firefighters from six states scaled 110 flights of stairs in honor of the 343 New York firefighters who died in the towers, in the first-ever. As they began each trip up the 34-story building, the firefighters touched the piece of metal from the towers.
Stories this photo appears in:

In the stairwell on the first floor of Town Pavilion in Kansas City, Mo., Sunday, Tony Turner of Basehor held a wooden case with a piece of steel inside.
September 13, 2011 10:54 a.m.