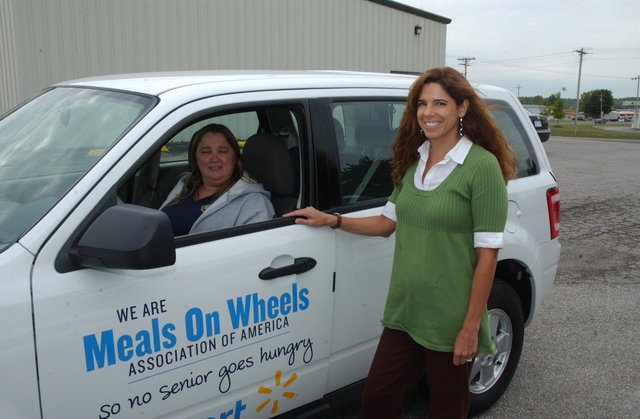 Paula Crook sits in the driver's seat of the new Ford Escape she will use to deliver meals to the homebound. Leavenworth County Council on Aging nutrition coordinator Julie Stark, right, secured $20,000 in grants from the Walmart Foundation and the Meals on Wheels Association of America, which paid for 90 percent of the Escape's cost.
Stories this photo appears in:

It was appropriate the new vehicle Paula Crook will use to deliver meals arrived Thursday, the first chilly day of the season.