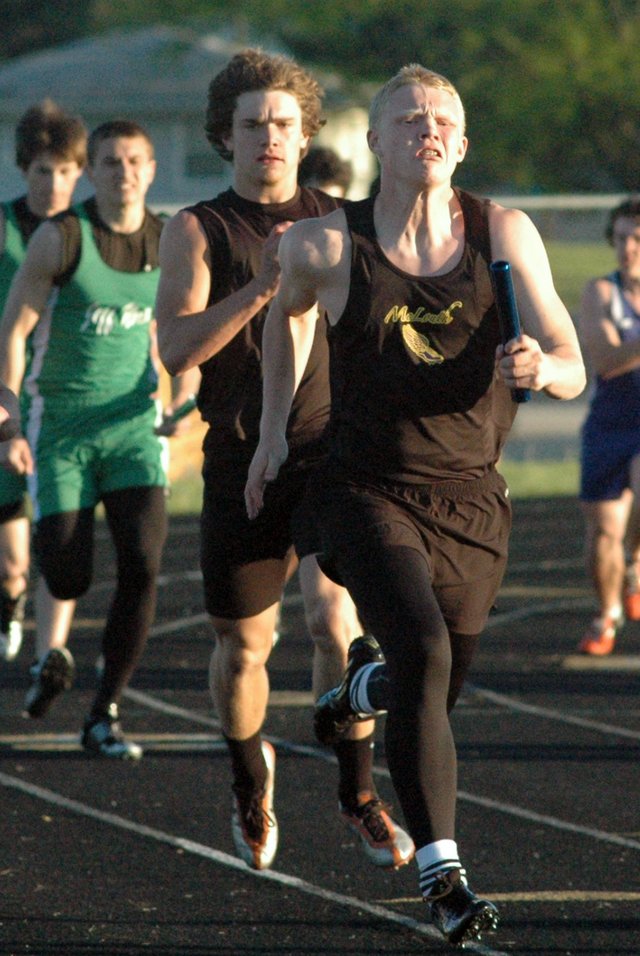 Sophomore Nick McAferty takes the baton from junior Dakota Cop in the 400-meter relay. The Bulldog boys combined for eight medals and took third at Thursday's McLouth Invitational.
Stories this photo appears in:

The Bulldog track and field team opened the 2012 season on its home turf Thursday when it welcomed 12 schools to the annual McLouth Invitational.