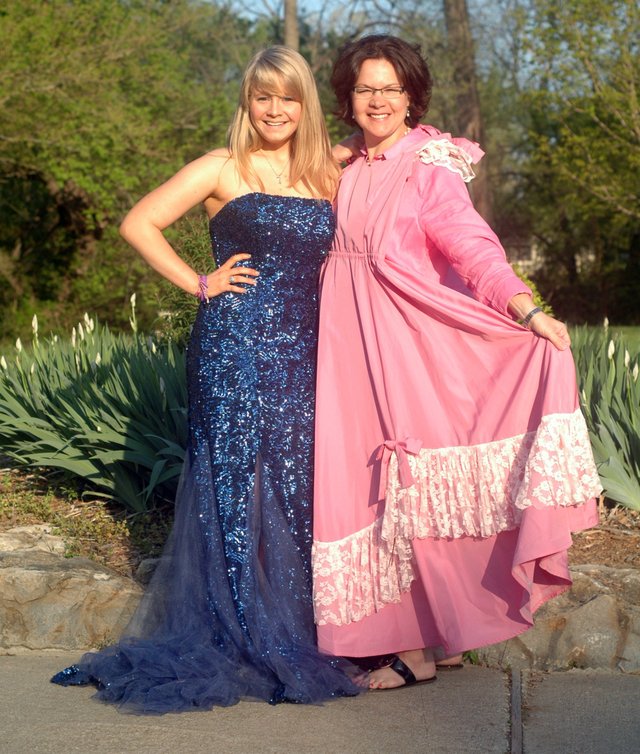 Taylor Clark and her mother, Erica Clark, pose in their dresses for senior prom. Taylor is wearing the dress she'll be donning Saturday for the Tonganoxie High School prom, while Erica is holding the dress she wore for the 1987 THS prom.
Stories this photo appears in:

Big hair and a pink hoop-skirt dress. Is it a scene from a 1980s teen movie? No, Erica Clark is reminiscing about her prom.