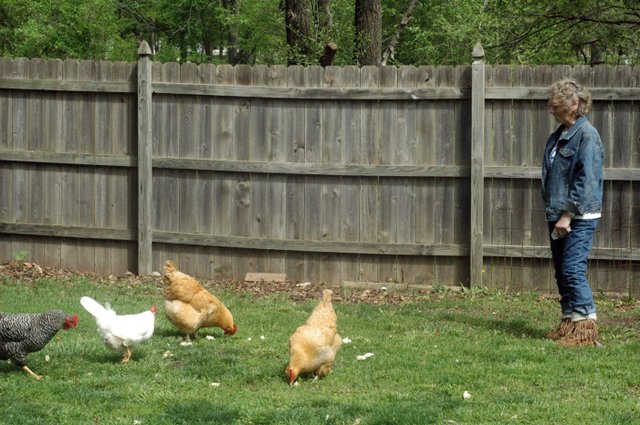 Winnie Groshong feeds hens in her back yard. Her back yard is known as the Shangri La for chickens because of her pampering ways.
Stories this photo appears in:

Winnie Groshong pampers Paris and Pippa as they prance around her yard. They even have a poolside view — her home isn't far from Tonganoxie Water Park. An American socialite and sister to British royalty?