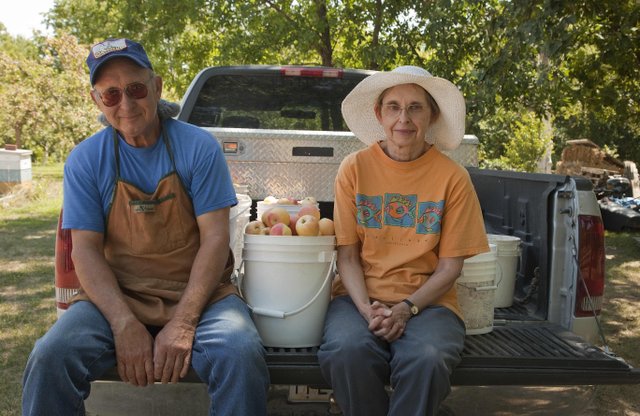 Ernie and Clara Richardson, Lawrence, started an apple orchard in the early '90s and it's grown into a busy hobby, as they're harvesting a bumper crop. While not all growers have had the same luck, everyone's apples are arriving early this year.
Stories this photo appears in:
With many buyers just beginning to realize it's apple time, Ernie Richardson's Gala crop has already come and gone. Following the lead of early summer stone fruits and most other produce this year, northeast Kansas apples are arriving one to four weeks early. The size and quality of early crops also varies.