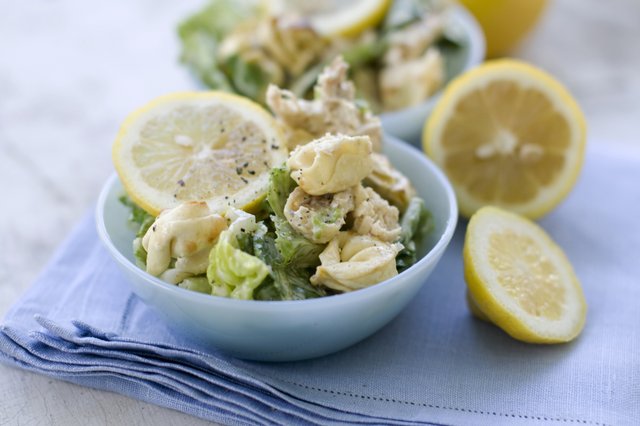 Most people don't realize it, but fresh pasta (the variety sold in the refrigerator case) can be cooked without water. Just give a spritz of cooking spray to a non-stick skillet, then add the pasta and saute until lightly browned and crisp. Pan-crisped cheese tortellini were the perfect choice for a new twist on Caesar salad.
Stories this photo appears in:

After several years of "green is evil" behavior by my son, I recently — finally! — managed to persuade him to try Caesar salad.