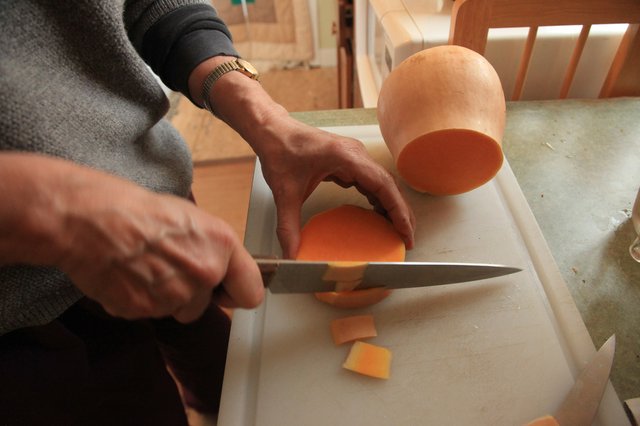 Natalya Lowther cuts up a butternut squash for making soup. Using cheap, seasonal ingredients, Lowther stretches her food dollar and maintains a healthy diet.
Stories this photo appears in:

After hiding all that flavor and those nutrients inside them, nature certainly didn't make hard-shell squashes easy to open.

This winter, struggling Greeks found space in their economy-trashed budgets for a little book called "Starvation Recipes" by Eleni Nikolaidou.
February 2, 2012 1:57 p.m.