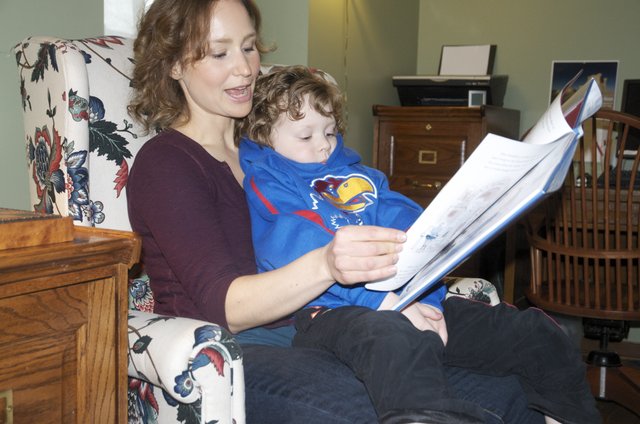 Gwendolyn Conover reads to her 5-year-old son George Friday in her Baldwin home. Conover is an author of children's books and her story "Robot Party" is among the 14 finalists for eBook publication at the site MeeGenius.com in a contest that will be determined through online voting through Facebook. Should she win, Baldwin Elementary School Primary Center would gain access to MeeGenius content for a year. Supporters can vote for Conover at http://meegenius.com/challenge/book/6069/robot-party-by-gwendolyn-conover/
Stories this photo appears in:

October is National Dyslexia Awareness Month. Lisa Harlow, spokesperson for the International Dyslexia Association, talks about the condition and what parents should do if they suspect or have children with dyslexia.