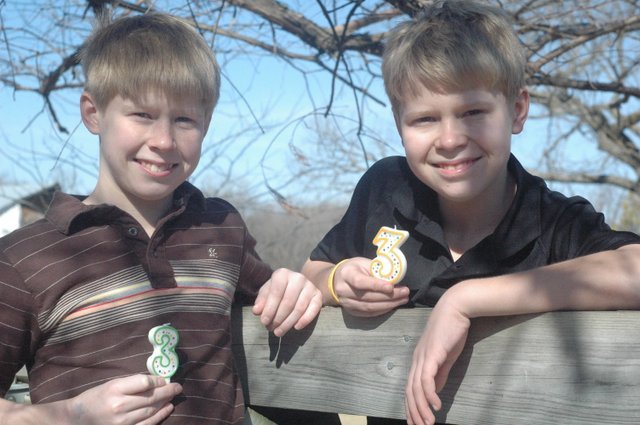 Twin brothers Gad and Zeb Huseman are celebrating their "third" birthday today. They were born Feb. 29, 2000, so today marks only the third time they have been able to celebrate the birthday on the actual day.
Stories this photo appears in:

Brothers, born on leap day, celebrate their "3rd" birthdays today
Twins in the Huseman family are nothing new. Gad and Zeb Huseman, sixth-graders at Tonganoxie Middle School, actually make up the third set of twins in their family — their grandmother, Janice Huseman, had a twin sister. Janice and her sister's grandmother had a twin brother as well.
February 28, 2012 4:42 p.m.