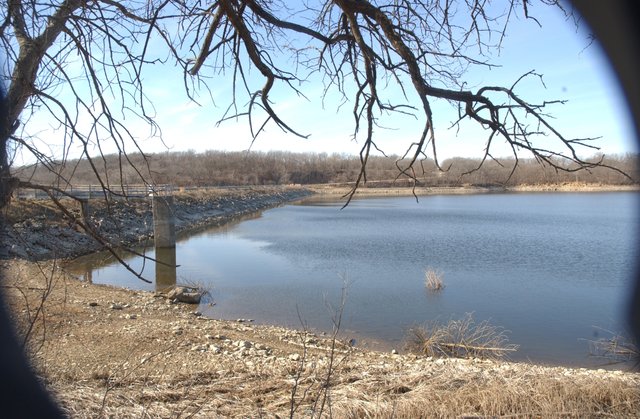 The Leavenworth County State Lake west of Tonganoxie is about 8 foot below normal water level after repairs were completed on the dam. The lake is expected to be back to normal levels this spring.
Stories this photo appears in:

Members of a local organization are inviting area residents to assist with a cleanup day Saturday at Leavenworth County State Fishing Lake Southern Leavenworth County Leadership Development students will work to beautify the lake with trash pickup and other tasks starting at 10 a.m. Saturday, weather permitting. Anyone interested in the cleanup day can call Dustin at 913-961-1073 for more information. The group will meet that morning at the boat ramp. The lake's address is 24421 Parallel Road. Leavenworth County State Fishing Lake is west of Tonganoxie off Kansas Highway 16. The effort is one of four community projects various SLCLD members are doing this spring.

Water level lowered to repair small slide on dam's east side.