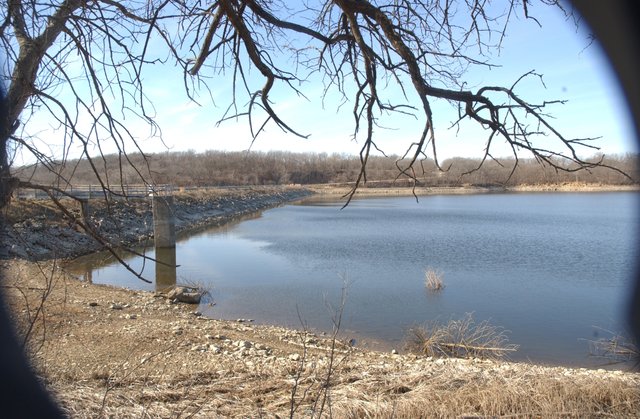 The Leavenworth County State Lake west of Tonganoxie is about 8 foot below normal water level after repairs were completed on the dam. The lake is expected to be back to normal levels this spring.
Stories this photo appears in:

Water level lowered to repair small slide on dam's east side.