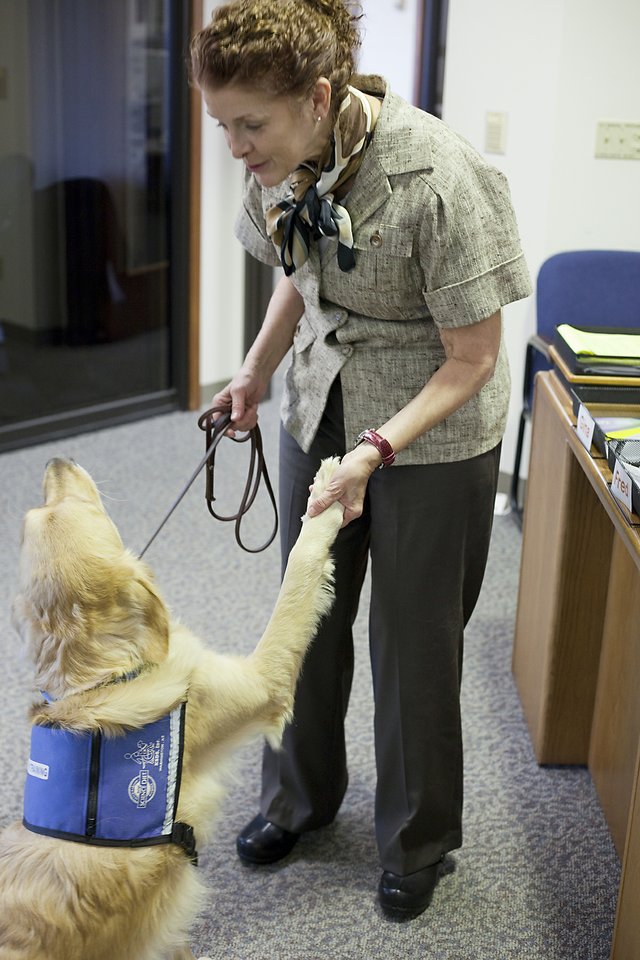 Nancy Giossi plays with McLaren, a 2-year-old golden retriever who will eventually become an assistance dog, at the Kansas University Department of Continuing Education. Giossi has been a "puppy raiser" for nearly a decade for KSDS, and she'll soon be sending McLaren back to the training center for the final portions of his training.
Stories this photo appears in:

Washington, population 1,100, is one of the small Kansas towns not far from the Nebraska border along Kansas Highway 36, in the north-central part of the state.