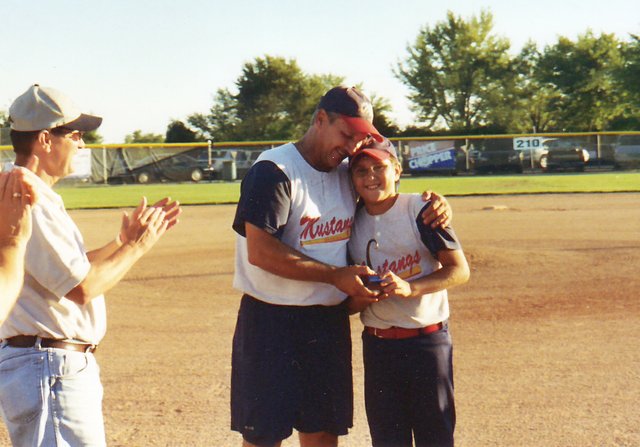 Billie Thompson, a Shawnee park police officer for 29 years, often coached his sons' little league teams throughout their childhood. Pictured here is Ty Thompson, who will play at the Missouri College of Art and Science this fall. His older brother, Jake Thompson, recently won the Junior College World Series with Iowa Western, and will next play at Western Kentucky University. Both graduated from Shawnee Mission Northwest High School.
Stories this photo appears in:

A morning in mid-June, and it may as well be evening in April, or dusk in Colorado at the end of May or, for that matter, later that same June day in Emporia, a two-hour drive from Shawnee. That's where Billie Thompson will be. A police officer at Shawnee Mission Park going on 29 years, Thompson is off work today, and he's going to watch baseball.