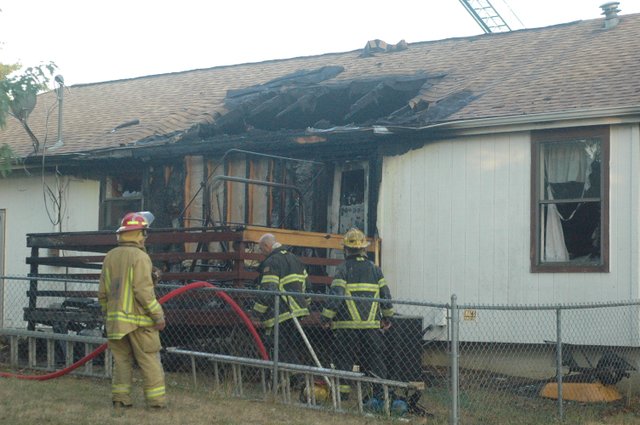 Firefighters tend to a fire Tuesday morning in Tonganoxie. The fire started in the area of the back deck at 505 Laughlin. Owners Dorothy and Walt Deckard were in the home at the time of the fire, but they and Molly, their Yorkie, escaped and were not injured. Firefighters were still trying to determine the cause of the fire Tuesday.
Stories this photo appears in:

Wally and Dorothy Deckard watched early Tuesday morning as firefighters battled a fire in their Tonganoxie home.