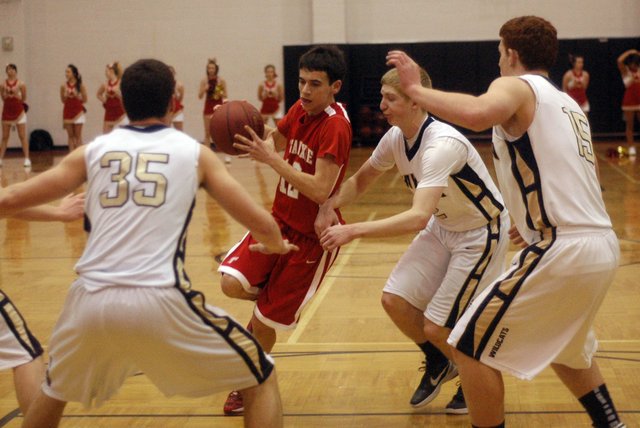 John Lean and the THS boys struggled from the opening tip in Thursday's loss to Hayden.
Stories this photo appears in:

Midway through the second quarter, senior Dylan Jacobs brought the ball over the half-court line. He was stripped by Hayden's Collin Strobel, then called for a foul as Strobel drained a layup on the other end. It was just that kind of night for the Chieftains.