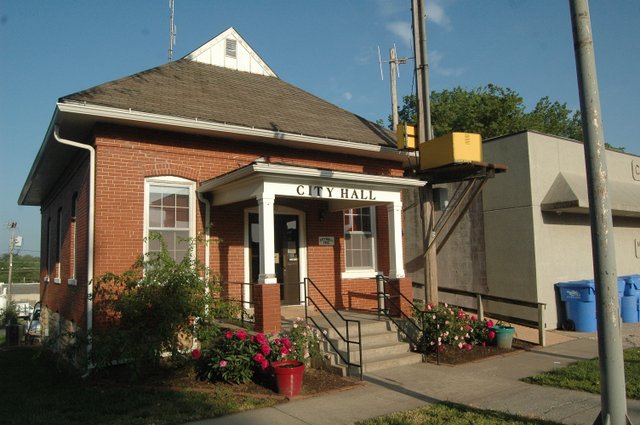 The winning bid of $1,650 to build Tonganoxie City Hall was approved 100 years ago this month. Though additional offices have been built for council chambers and police, the building still functions as the main city office a century later. The city council is looking to commemorate the anniversary this year.
Stories this photo appears in:

It appears Tonganoxie will be getting another traffic signal.
September 17, 2013 5:20 p.m.

Tonganoxie City Council agenda for regular meeting, 7 p.m. Monday, May 14, 2012, in council chambers.

Any city official likely would be more than happy to build a municipal office for $1,650.