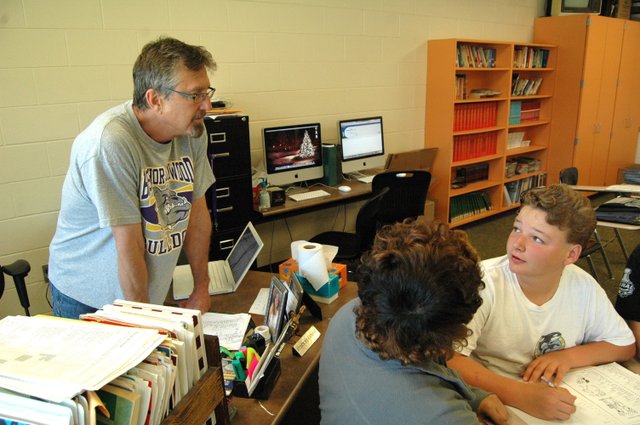 Basehor-Linwood Middle School reading teacher Tom Cooper talks with eighth-graders Jaymez Turner (left) and Sam Giomi during class Monday. Cooper will retire from teaching at the end of the school year after 33 years in Basehor-Linwood schools, though he will stay on as a coach and athletic director.
Stories this photo appears in:

Since Tom Cooper took a teaching job in Basehor right out of college in 1979, he has worked in five buildings, taught students in four grades and coached three sports.