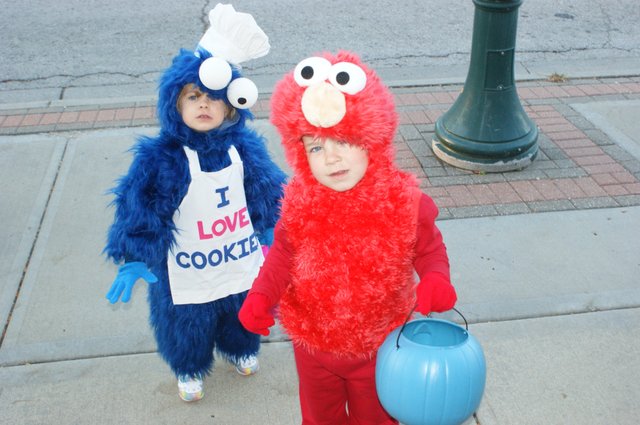 Lilly Bedtke, 3 (Cookie Monster), and Rylan Bedtke, 4 (Elmo), at Spooktacular on Friday, Oct. 26, 2012, in downtown Tonganoxie.
Stories this photo appears in:

Trick-or-treaters will be flooding Fourth Street on Friday in downtown Tonganoxie. The annual Spooktacular will be 6-8 p.m. with several businesses offering candy to costumed children.