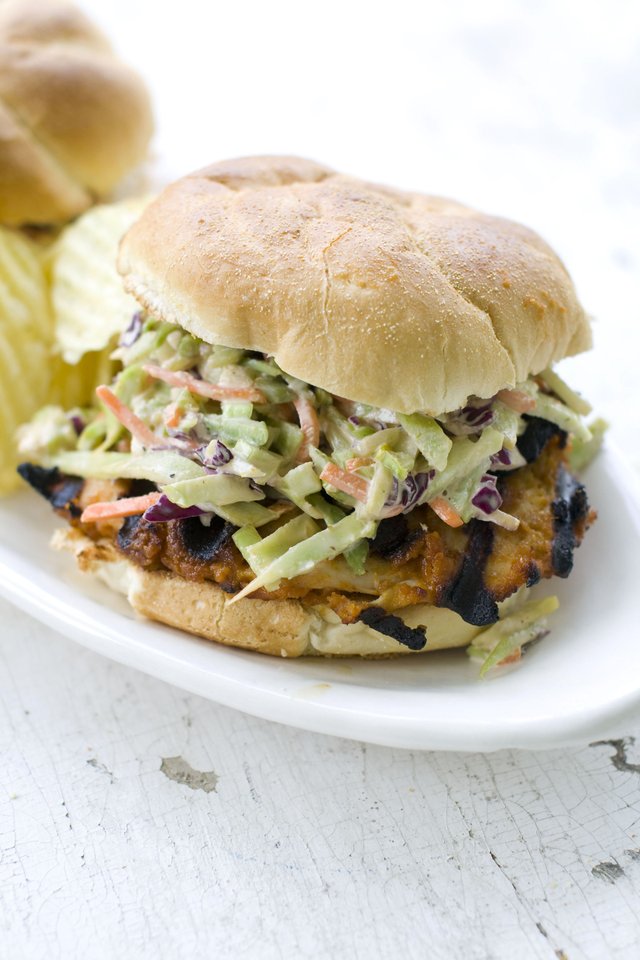 This Thai Peanut Barbecue Turkey Cutlet Burger can be topped with slaw and eaten on a bun, or plated as a bun-free entree with slaw on the side.
Stories this photo appears in:

A few years ago I created a recipe for a killer barbecue sauce. It was exactly the way I like it — thick, rich, a lot savory, a little sweet and bursting with cumin, smoked paprika and so many other delicious seasonings.