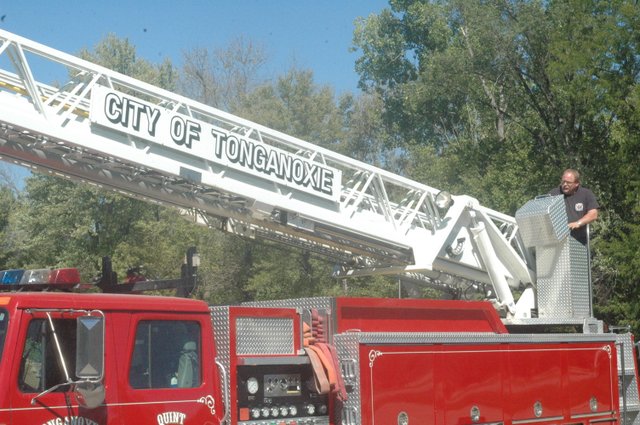 Tonganoxie Deputy Fire Chief John Callaghan conducts weekly maintenance on one of the department's trucks Monday near the Tonganoxie City Fire Station. Area cities can find themselves competing with other local communities because of higher pay for its employees in fire, police, public works and other departments.
Stories this photo appears in:

Tonganoxie City Fire Department calls for Feb. 15-21, 2015:

Tonganoxie City Fire Department calls for Dec. 14-27, 2014

Setting worker wages a balancing act for cities
This year, the average police officer in Shawnee takes home an hourly wage of about $23.59, a rate equal to about $49,000 per year, not including overtime. Across the Kansas River in Basehor, the average officer earns about $16.76 per hour, equivalent to just under $35,000 per year.
September 11, 2012 2:24 p.m.