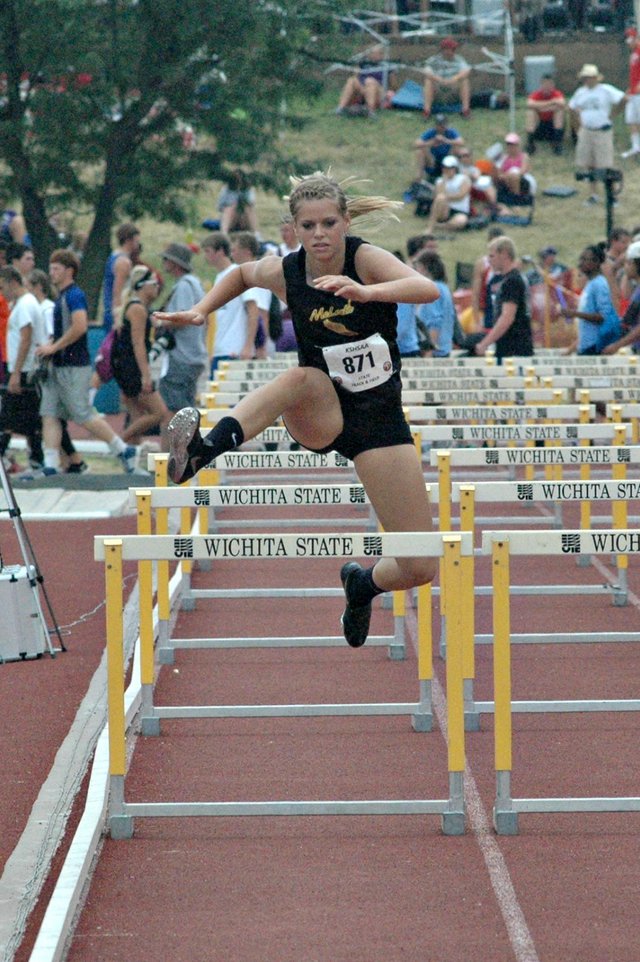 Summer Cerny earned team points in two events at Friday's McLouth Invitational.
Stories this photo appears in:

The McLouth High track and field team welcomed 12 schools to town on Friday for its annual home meet. The Bulldog boys took fourth in the team standings with a score of 54, while the girls placed 11th with 21 points.