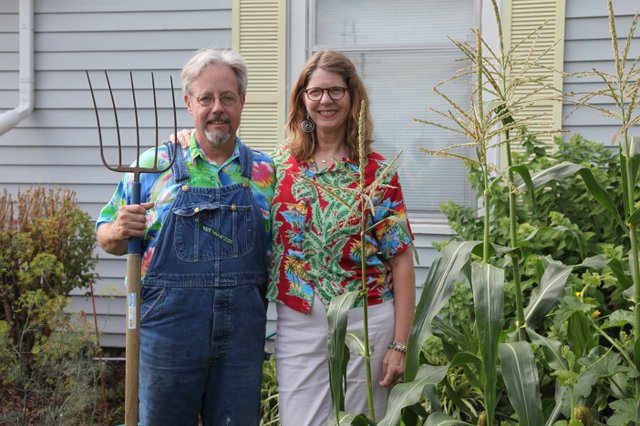 Richard Brown and Cheryl Hanback stand in a garden they created near Hanback's business along U.S. Highway 24-40 in Tonganoxie. The husband and wife have a variety of fruits, vegetables, herbs and flowers on the grounds.
Stories this photo appears in:

Business-adjacent garden flourishing
Instead of taking work home, Cheryl Hanback, one might say, is taking home to work.