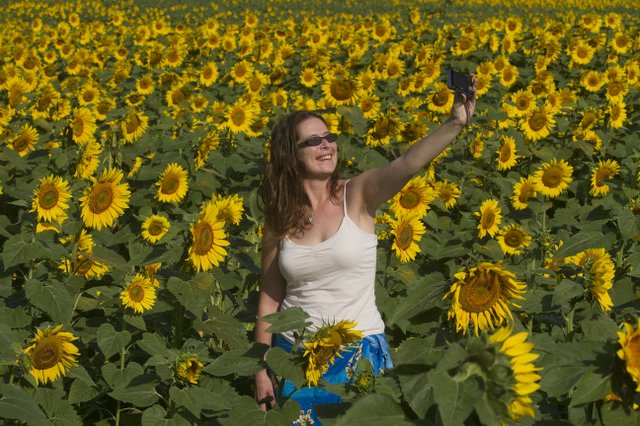 Amy Lindsay, of Shawnee, takes a self portrait at Ted Grinter's sunflower field near Tonganoxie on Saturday Aug. 24, 2013.
Stories this photo appears in:

A popular photo backdrop is expected to be in prime form the next two weekends. Ted and Kris Grinter's sunflowers should be ready for pictures in the coming days, according to Kris' blog, krisgrinter.blogspot.com.
August 29, 2014 12:12 p.m.

Kansas turns 153 on Wednesday, Jan. 29.

The Grinters lined up a few rows deep into their sunflower field Saturday morning to take their annual family photo. It was the ideal time: Around 8 a.m. the sun was glimmering off the yellow petals, but the air still was cool.