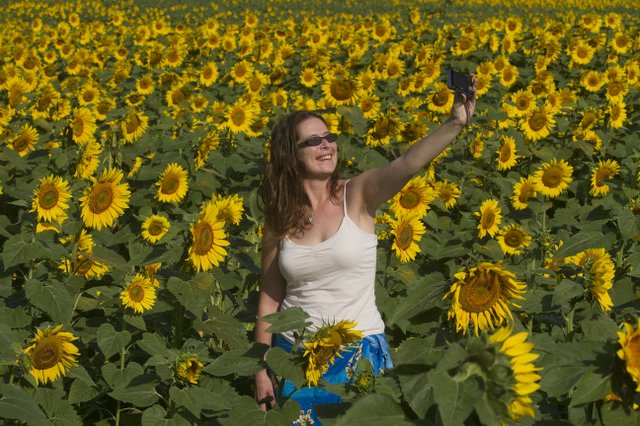 Amy Lindsay, of Shawnee, takes a self portrait at Ted Grinter's sunflower field near Tonganoxie on Saturday Aug. 24, 2013.
Stories this photo appears in:

Kansas turns 153 on Wednesday, Jan. 29.

The Grinters lined up a few rows deep into their sunflower field Saturday morning to take their annual family photo. It was the ideal time: Around 8 a.m. the sun was glimmering off the yellow petals, but the air still was cool.