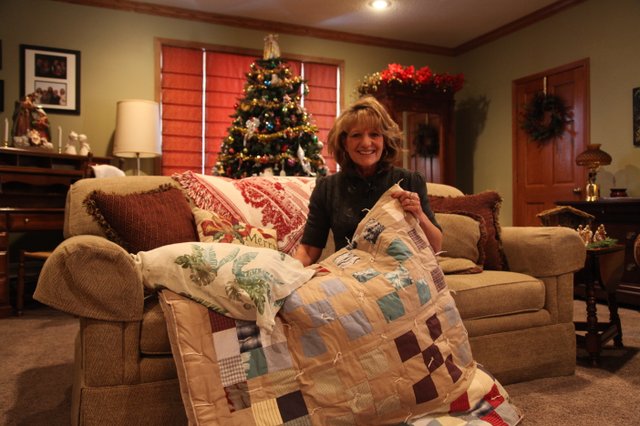 Tracy Sturgeon sits with a memory quilt she had made from shirts that belonged to her husband, Steve Sturgeon. Steve died after a three-year battle with lung cancer just more than a year ago.
Stories this photo appears in:

Steve Sturgeon listened to Christmas music year around and preferred to wear Hawaiian shirts any chance he could. A unique combination, but one that fit him fine, said his wife, Tracy Sturgeon.