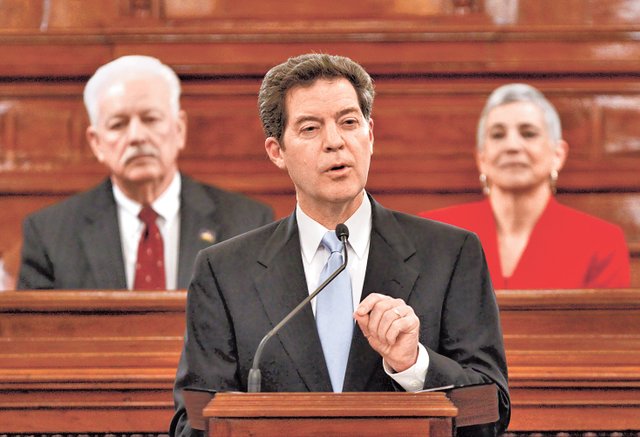 Kansas Gov. Sam Brownback delivers the State of the State address last week in the House chamber of the Kansas Statehouse. Brownback has released a new, $10 million plan to help the mentally ill in Kansas.
Stories this photo appears in:

Gov. Sam Brownback rescinded nine executive orders last week that Govs. Kathleen Sebelius and Mark Parkinson originally signed. The one causing the largest stir is one that now ends legal protection against discrimination for gay, lesbian, bisexual and transgendered workers in state government.
February 17, 2015 8:09 a.m.

TOPEKA — Kansas Gov. Sam Brownback signed sweeping anti-abortion legislation Friday, giving his state a new law to block tax breaks for abortion providers, ban sex-selection abortions and declare that life begins "at fertilization."