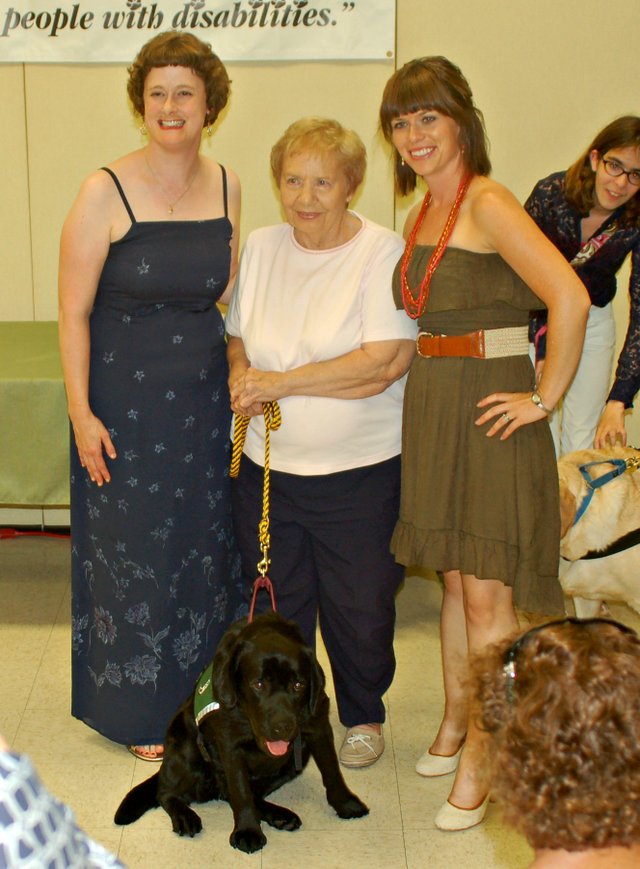 Pat Portsche, center, receives the leash of her service dog, Gracie, Saturday at the Paws for Freedom graduation ceremony in Overland Park. Also pictured are Paws for Freedom executive director Lee Ann Shearer, left, and director of canine development Hannah Ozkal.
Stories this photo appears in:

The traditional graduation season came to a close in late May, but a slightly different commencement took place over the weekend at an Overland Park church.