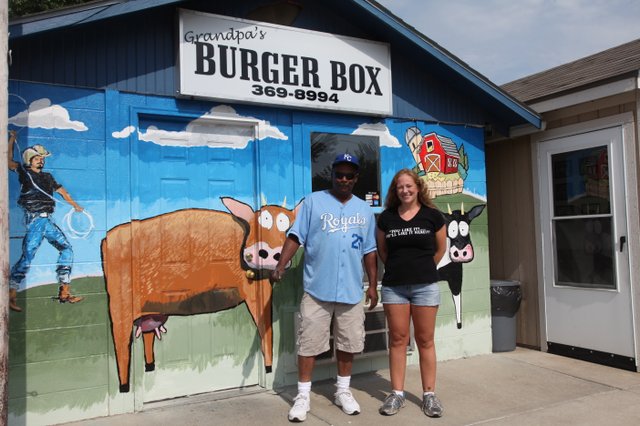 Teri Holloway, left, and Kristin Conley, right, stand near one of two murals at Grandpa's Burger Box, which Conley owns. Holloway painted the murals for Conley, who envisioned the scene during a dream.

Stories this photo appears in:

A Tonganoxie restaurant makes one of the best burgers in the state, according to blogger Annie Sandmeier. Grandpa's Burger Box has made her list of 11 burger joints across the state that "will make your taste buds explode."

If you dream it, they will paint.