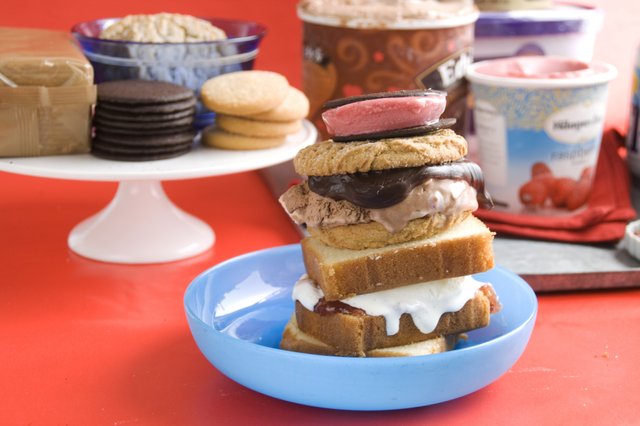 An ice cream sandwich buffet would be a crowd-pleaser at any summertime gathering. Pictured sandwich combinations, from top down, are Black and Red, Double Chocolate and Shortcake.
Stories this photo appears in:

A big unadorned bowl is a simple, delicious pleasure all on its own. Still, sometimes we can't help but tinker with perfection. So for our July Fourth celebration, we decided to take the season's finest treat and make it even finer. We created a DIY ice cream sandwich buffet perfect for any backyard barbecue event.