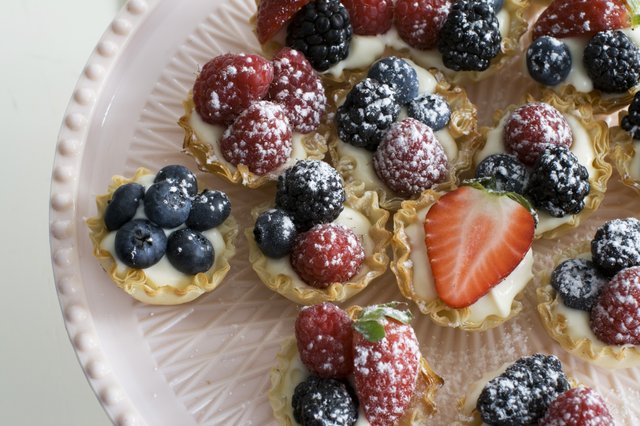 Creamy lemon-berry tartlets are quick and delicious, freeing up time to focus on preparing the rest of an Easter meal.
Stories this photo appears in:

Easter dinner isn't generally the sort of meal we try to rush. The whole point is to savor the meal, but that doesn't mean we don't appreciate the easy, time-saving trick here and there. The trick to this fancy feeling dessert begins with purchased frozen phyllo pastry cups.