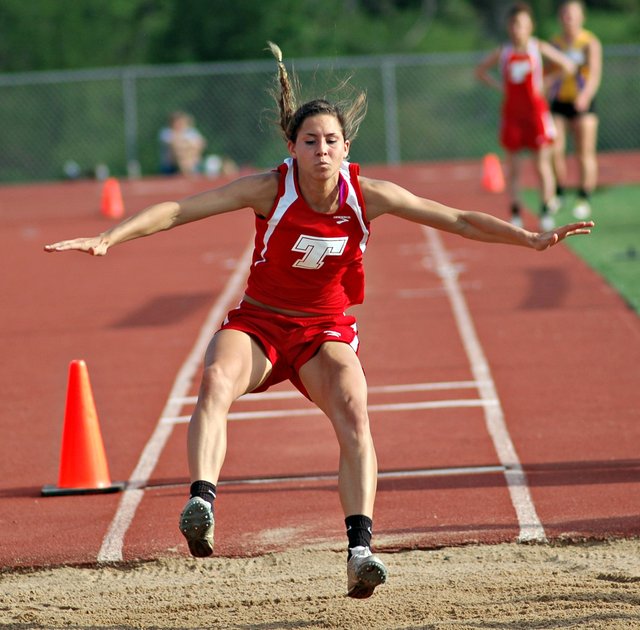 Jenny Whitledge was one of four Tonganoxie High athletes to qualify for the state track and field meet in regional action Friday in Baldwin City. Whitledge won the high jump and long jump at the meet.
Stories this photo appears in:

THS girls go 1-2 in high jump, long jump
With the conclusion of Friday's regional competition, the 2013 track and field season officially came to a close for most high school athletes across Kansas. However, for a select few, the road got a little longer.