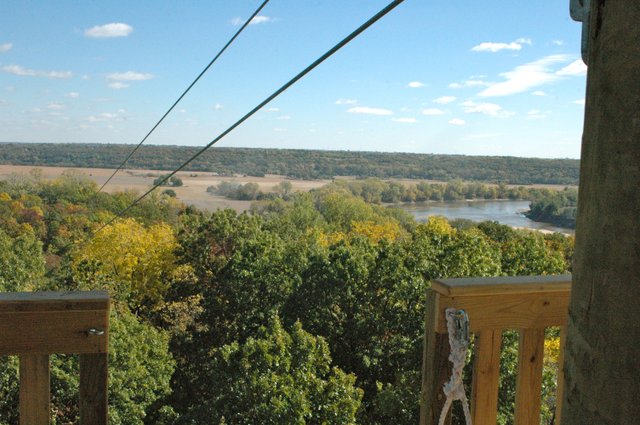 From atop the tallest tower at Adventure Zip KC — 65 feet tall on a roughly 240-foot hill — participants get a view of the Kansas River before they descend into the treetops. If they looked further to their left, they can see the buildings of downtown Kansas City, Mo.; to the right, on a clear day, they can almost make out Kansas University on Lawrence's Mt. Oread.
Stories this photo appears in:

Brad McDonald says zip lining is sort of like skydiving without all the risk — that's the best way he has heard to describe it.
October 28, 2013 2:47 p.m.