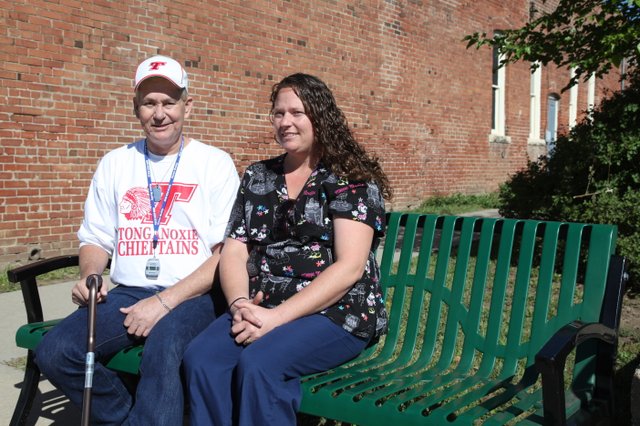 Ronnie Wishon, left, sits Monday with his caregiver, Carla Butler, in downtown Tonganoxie. Wishon has suffered three traumatic brain injuries, but he credits his faith for helping him through the challenges he's faced. Wishon, a Tonganoxie resident, recently moved to the area to be closer to his specialists at Kansas University Hospital in Kansas City, Kan.
Stories this photo appears in:

A Bingo and Brunch Fundraiser in planned this weekend to help a local man with a traumatic brain injury.

I've walked it, heard it, seen it, and lived in yesterday. It's still today expectations if you didn't make any decisions to make the differences for today that leave us paralyzed with fear in today's world for all of us — the disabled — and the untrained eyes.

Ronnie Wishon's road to Tonganoxie has been filled with unthinkable events.