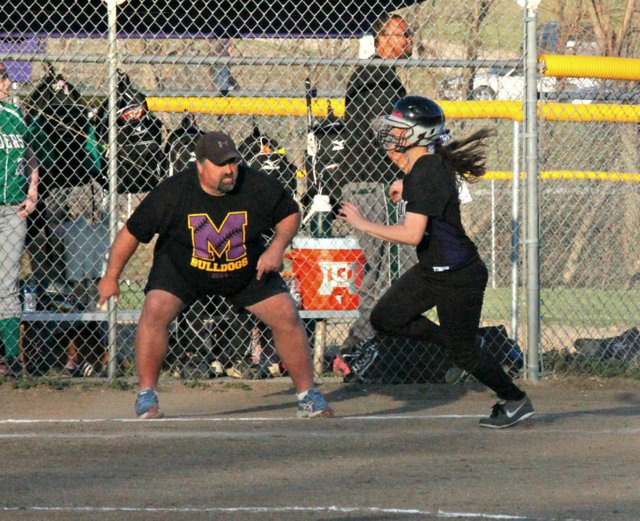 McLouth coach Ballard Patterson waves senior Konner Patterson home in the Bulldogs' second game against Leavenworth-Immaculata on Thursday. Konner Patterson went a combined 5-of-6 in the two-game sweep.
Stories this photo appears in:

In 11-plus seasons under coach Ballard Patterson, lopsided wins have become a theme for the McLouth High softball program. With a roster full of young talent and the team's first-ever state championship in mind, the longtime coach decided it was time for a change of pace. Patterson has loaded the Class 2-1A Bulldogs' schedule with traditional powerhouses from larger classes, giving his team a steady diet of stiff competition leading up to next month's regional tournament.

If the McLouth High softball team's home opener — a Thursday doubleheader against Leavenworth-Immaculata — was a sign of things to come, the Bulldogs' 2014 season could quickly evolve into a two-month fireworks display.