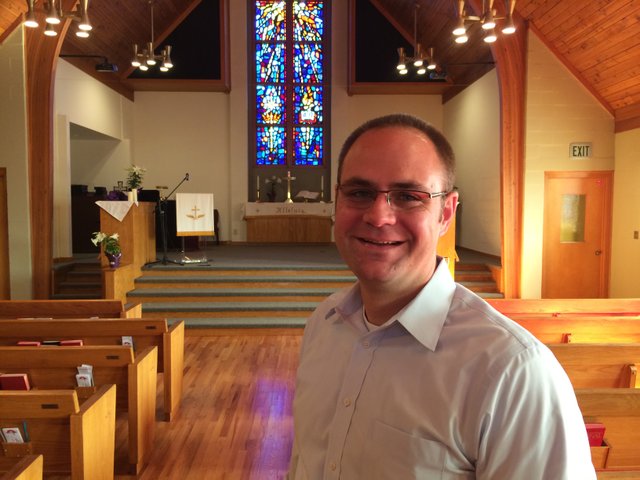 Tonganoxie United Methodist Church's Jeff Clinger.
Stories this photo appears in:

There is a pedestrian bridge in Lincoln, Neb., that runs from the newly built Pinnacle Bank Arena to Haymarket Park. The bridge's construction includes 14 different 12-foot-high letters that spell the city's name on each side of the bridge. As one walks across the bridge they can read a series of thought-provoking quotations attributed to famous Nebraskans. Each starts with one of the letters in the city's name.

Pastor also serves on Chamber of Commerce board
This week's Face to Face profile focuses on Jeff Clinger, Tonganoxie United Methodist Church minister and Tonganoxie Chamber of Commerce board member.