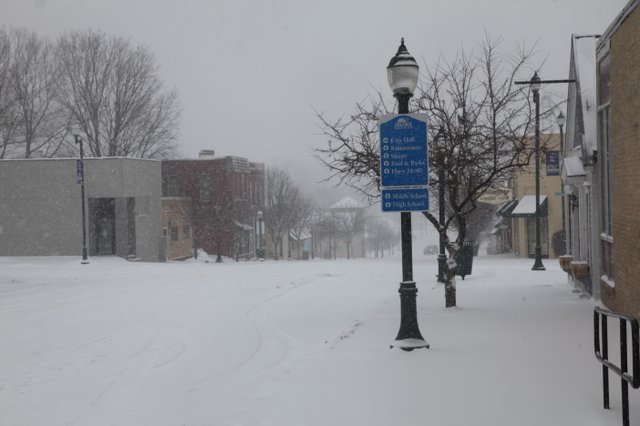 A glimpse of downtown Tonganoxie midday Tuesday, Feb. 4, 2014. Weather experts say that between 6 and 10 inches of snow could fall in the area.
Stories this photo appears in:

The Tonganoxie Public Works Department is asking city residents to use off-street parking as much as they can. Keeping the streets as clear as possible will benefit city workers as they work to keep clean streets as complete as they can. Snow started falling this morning. Tonganoxie is in a winter weather advisory as considerable snow is expected to fall today and tomorrow.
February 15, 2019 12:08 p.m.

The Tonganoxie area continues to be in a winter storm warning until Wednesday morning, but Tuesday has been fairly calm despite steady snowfall throughout the day.
February 4, 2014 5:40 p.m.