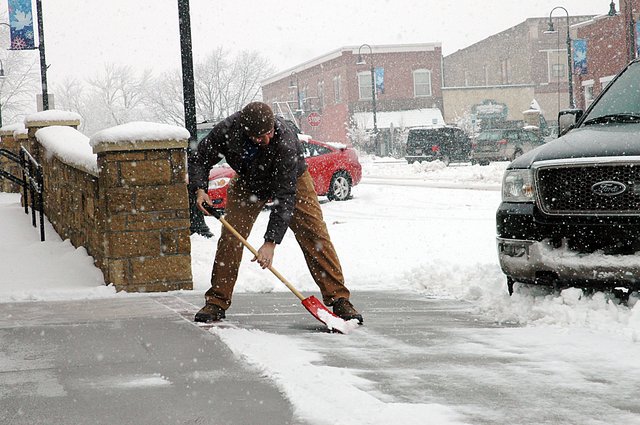 Brian Sheldon clears a downtown Baldwin City sidewalk during a snowstorm several years ago. The American Heart Association says people should be mindful that the activity could cause heart problems and offers tips of avoid heart attacks.
Stories this photo appears in:

With more than six weeks of winter still ahead of us, American Heart Association spokeswoman Ciara O'Brien Murray shares advice on how to care for your heart while shoveling snow.