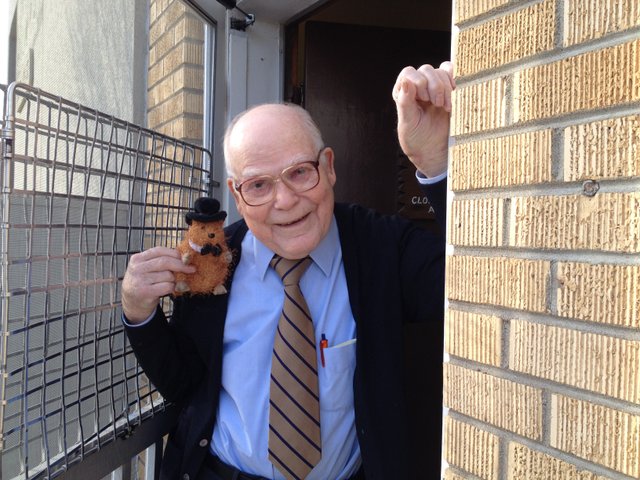 Tonganoxie Phil (Dr. Phil Stevens) could see his shadow Monday afternoon, but the day before — Groundhog Day 2014 — the local weather prognosticator didn't see his shadow. And thus, an early spring should be on its way.
Stories this photo appears in:

Dr. Phil Stevens, who just marked 60 years of service yesterday, died in his sleep overnight.

Wisconsin is known for its badgers, but another type of furry fella made the headlines there Monday. Sun Prairie, Wis., Mayor Jonathan Freund leaned over to Jimmy the groundhog during a Groundhog Day ceremony to get the scoop on the rodent's prognostication.
February 2, 2015 3:39 p.m.

Longtime physician by day, weather prognosticator by morning. Dr. Phil Stevens has been practicing medicine at the same office in downtown Tonganoxie for more than 58 years.
February 4, 2014 9:29 a.m.