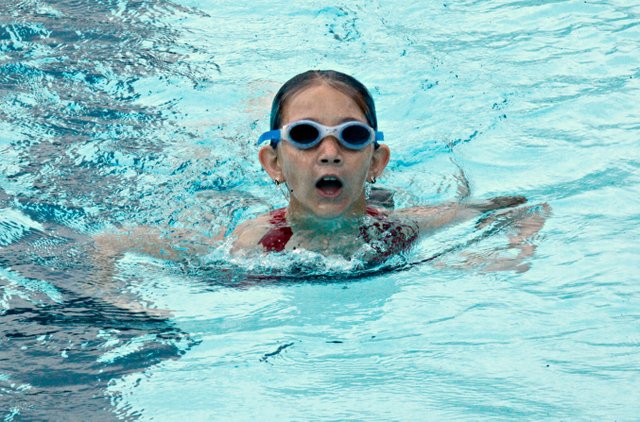 Emma Morgan was one of 20 Tongie Tidal Wave swimmers to win at least one individual event Friday against the Leavenworth Riptides. Tongie won the meet, 253-231.
Stories this photo appears in:

Armed with their largest roster in program history, the Tongie Tidal Waves swim team opened the 2014 season Friday in victorious fashion.