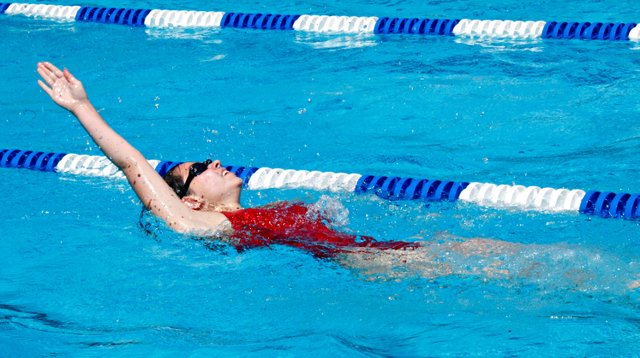 Bailey Bradley and the Tongie Tidal Waves picked up wins against Bonner Springs and Eudora on Friday.
Stories this photo appears in:

The Tongie Tidal Waves season officially has started. The team had its first meet Friday against Piper. Tonganoxie has 134 swimmers this year, while Piper had more than 110. Piper won the meet, 300-23iewrei The swim season continues this Friday with another home meet. It starts at 7:30 a.m. and will be against Lake Quivira and Lake Forest. The meet is expected to finish up around noon.

The Tongie Tidal Waves swim team wrapped up the home portion of its schedule in victorious fashion Friday, winning a triangular with Bonner Springs and Eudora at Tonganoxie Water Park.