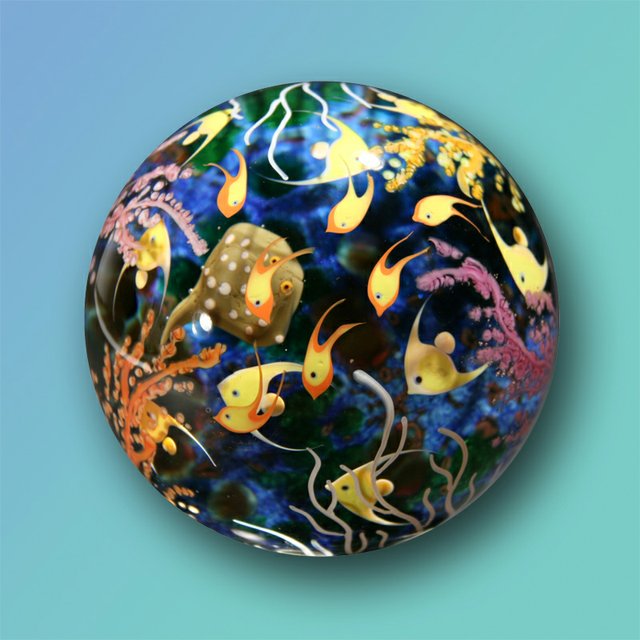 This piece by Cathy Richardson is called the "Many Fish Reef" and is about 2.5 inches in diameter. It was made by "drawing" on multiple layers of hot glass from a furnace with molten colored glass rods.
Stories this photo appears in:

Two purple jellyfish swim over a field of pink jewel anemone, blue tube sponges, a cluster of East Pacific pink coral and a stand of purple-tipped anemone.