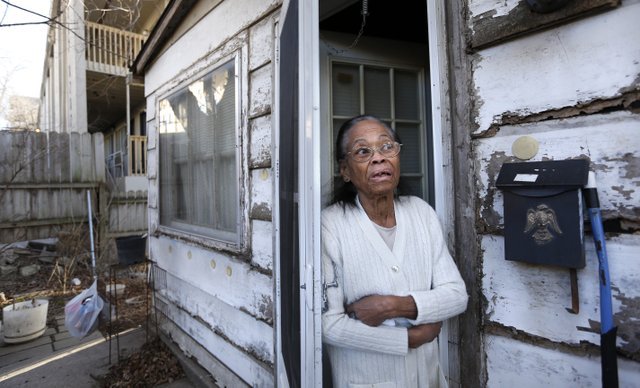 Lawrence resident Georgia Bell, who is 91 and lives at 1115 Indiana St., talks Wednesday about her dealings with developers who have expressed their interest in buying her property, which is surrounded on three sides by the Berkeley Flats apartment complex. On Tuesday, city commissioners approved the rezoning for a five story, 175-unit apartment building and retail space, which will go in the place of the Berkeley Flats apartment complex.
Stories this photo appears in:
Ninety-one-year-old Georgia Bell already knows a lot about living with college students, but soon it may go to a whole new level — or more accurately, five levels.