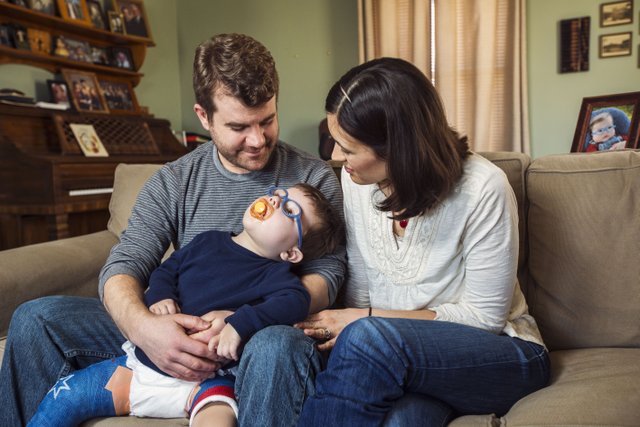 Ryan and Kathy Reed share a moment with their 2-year-old son Otis, who experiences hundreds of seizures daily and is now in a lower-body cast for a broken femur caused by medications, a diet meant to help reduce the seizures and lack of physical activity. With the failure of medication to improve Otis' condition, Ryan will relocate May 1 to Colorado so his son can start medical marijuana treatments.
Stories this photo appears in:

The lower-body cast that 2-year-old Otis Reed has worn since breaking his right femur Feb. 23 is decorated the red and blue of the Kansas Jayhawks. There's a lot of pride of place in that choice.