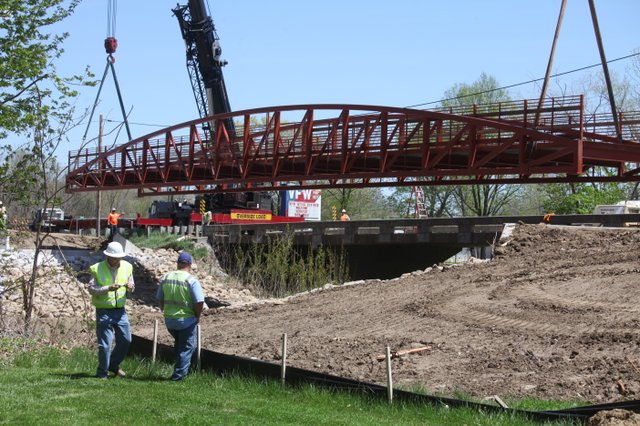 Crews move a walking bridge Friday to its new home along Leavenworth County Road 5. The bridge connects the current Chieftain Trail to its next phase, which connects to the northeast portion of Tonganoxie.
Stories this photo appears in:

An important 130-foot piece of the Chieftain Trail extension carefully was put in place Friday in Tonganoxie.