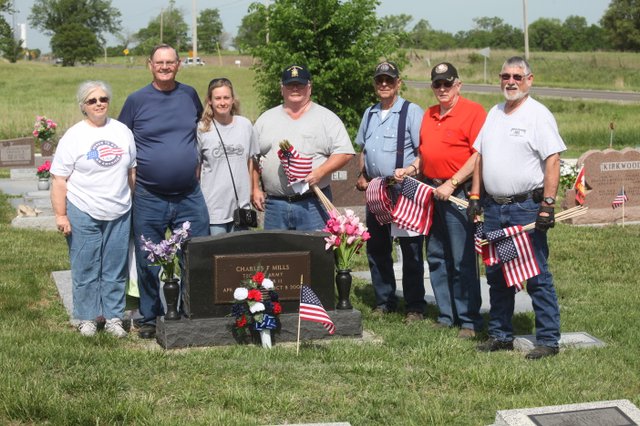 Tonganoxie American Legion Post 41, Legion Riders and Women's Auxiliary members spent Friday morning placing American flags at veterans' graves at Hubbel Hill Cemetery. They later went to Maple Grove and Sacred Heart cemeteries to place flags. Pictured, from left, are Connie Kleinschmidt, Mel Kleinschmidt, Brandi Donnelly, Don Harden, Richard Ogden, Rick Muzzy and Richard Cottam.
Stories this photo appears in:

Don Harden, down on one knee, places a small U.S. flag at an old gravestone before patting the top of the veteran's headstone.