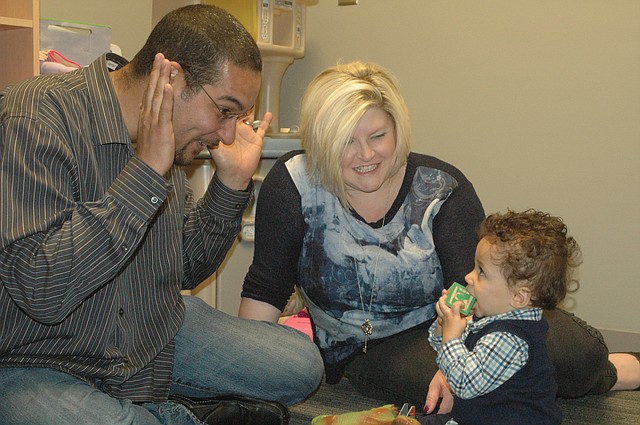 Lovell Johnson and Christine Blauw play with their son, one of three children in foster care currently living with them. The Johnson County couple has cared for him since he was 4 days old and is about to mark the end of their first year as foster parents. Two of the couple's children are originally from Wyandotte County; about 56 percent of children put into foster care in Wyandotte County must be moved out of county due to a lack of foster families in the county, according the foster care agency KVC.
Stories this photo appears in:

Wyandotte County has a higher-than-average need for certified foster families.