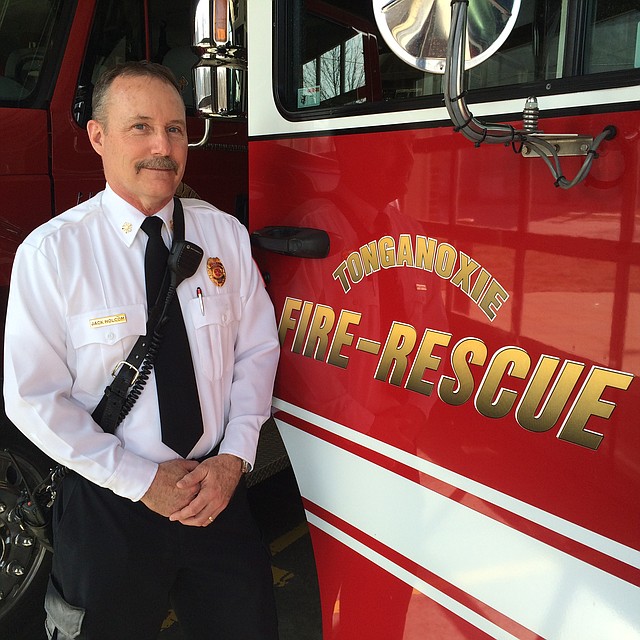 Jack Holcom is the new Tonganoxie City fire chief. He started Feb. 2, 2015, after 26 years with the Olathe Fire Department.
Stories this photo appears in:

Reception is Saturday for Tonganoxie fire chief A group of Tonganoxie residents is putting on a reception for outgoing Tonganoxie Fire Chief Jack Holcom. The event will be 5-7 p.m. Saturday at the Myers Hotel Bar at Third and Main streets in Tonganoxie. Holcom will be stepping down Holcom came to Tonganoxie in early 2015. He served in the Olathe Fire Department for 26 years before coming to Tonganoxie.
September 25, 2017 10:28 a.m.

Fire chief getting acclimated to community
Jack Holcom received good news upon his start as Tonganoxie City's fire chief. The city's Insurance Services Office is going from a 6 down to a 3, "which is outstanding for a community of this size," Holcom said.
March 12, 2015 12:13 p.m.