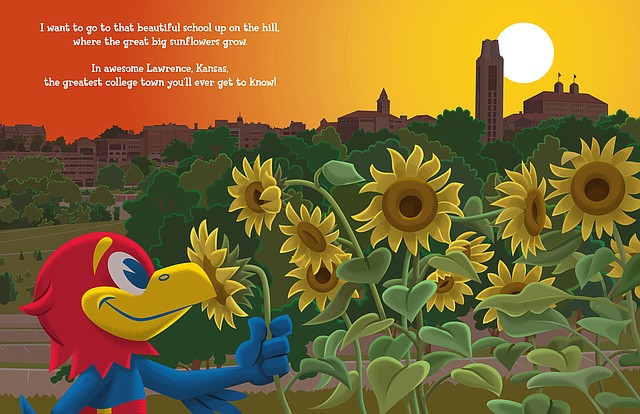 This is a page from "When I Grow Up, I Want to be a Jayhawk," which will be featured next Wednesday, June 29, at Tonganoxie Public Library.
Stories this photo appears in:
Poster to be given away as part of author/illustrator's visit
Youths attending the Tonganoxie Sesquicentennial had the opportunity to see Big Jay, the University of Kansas mascot. Next week, youths again will have a chance to see a Jayhawk come to life — this time through a new children's book.