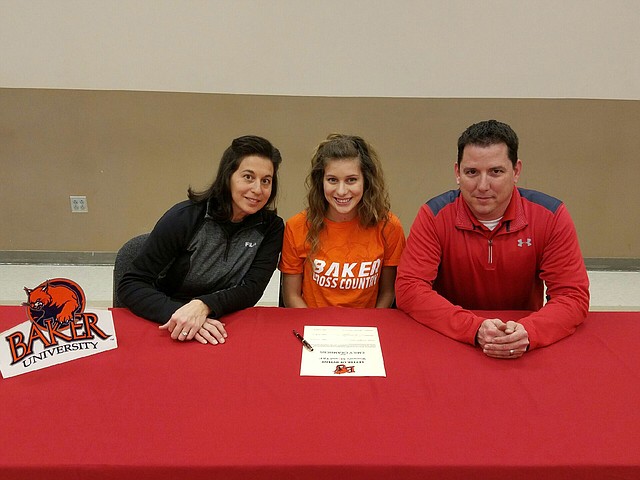 Emily Chambers signs a letter of intent earlier this year to compete in cross country and track at Baker University in Baldwin City. Joining her at the signing were her parents, Jenny and Jason Chambers.
Stories this photo appears in:

A major, a coach and future teammates helped solidify Emily Chambers' decision to continue her running career in Baldwin City. Flanked by her parents, Jason and Jenny Chambers, Emily signed with Baker University earlier this year to run cross country and participate in indoor and outdoor track for the Wildcats. "When I took my visit, the school just seemed perfect," Chambers said. "There were a few upperclassmen who came and had lunch with me. They had nothing but great things to say about Baker.