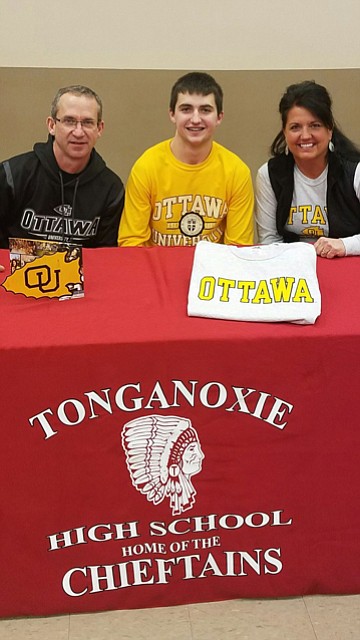 Keaton Rickard signs earlier this year with Ottawa University to play football at the NAIA school. Also in attendance were his parents, Chris and Niki Rickard.
Stories this photo appears in:

Keaton Rickard weighed his options in continuing his football career at the college level. In the end, he opted to head south. Rickard signed earlier this year to play football at Ottawa University. He also seriously considered the short trip north to Leavenworth and University of St. Mary. He also had his eye on the short trip west to Washburn in Topeka.